Can Your Team
Execute Strategy

?
Use Our Cognitive Software to Find the Answer.
IntelligentBoardRoom (IBR) is the ultimate software platform for creating, sharing, and executing your leadership improvement plans through the lens of strategy: Thinking and Acting forward.
Request Demo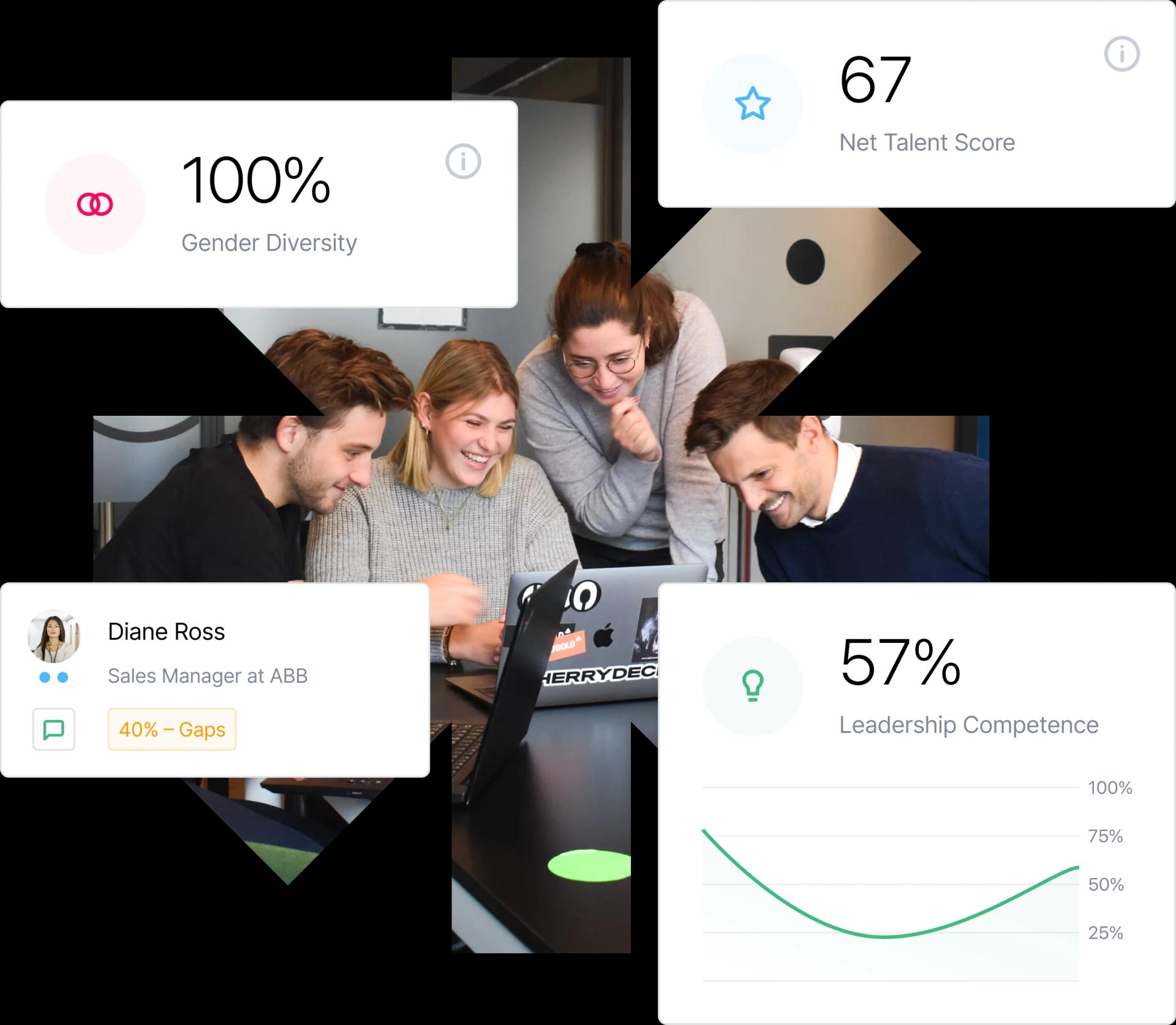 Trusted by the world's best companies
Poor Strategy Implementation Wastes Tremendous Resources
Gartner surveyed more than 800 HR Leaders across 60 countries and all major industries to identify their priorities and challenges for 2023. The concern about strategy delivery through high quality leadership came out as the first priority.
The focus is on Leadership Effectiveness in Strategy Delivery. 40% of strategy delivery depends on Leadership Quality.
1M$
wasted globally every 30 seconds because of poor strategy delivery.
60%
senior executives struggle to implement strategy successfully.
10%
organizations who effectively achieve their strategic goals.
The IBR Model Allows A Leader To Make People Forward Decisions
At IBR, we are helping many organizations to run their leadership improvement plans and achieve their ambitious results! Simple enough for first-time users, with the sophistication and flexibility to meet the needs of both small and large enterprises, we make big plans happen.
After 3 years of developing the concept, IBR was build in 2020 and 2021 into a complete enterprise platform. The first large client is ABB who uses IBR for their top 5000 leaders. IBR is well suited for those companies that understand the direct link between leadership quality and strategy execution.
Team Capabilities
Assess the team's strengths using the "Thinking Fast and Thinking Slow" technique.
Performance Hurdle
Define the Strategic Complexity of the business goals that the team needs to achieve.
Team Consequences
Review the outcomes of comparing the team's abilities with Strategic Complexity on the HardTalk Sheet.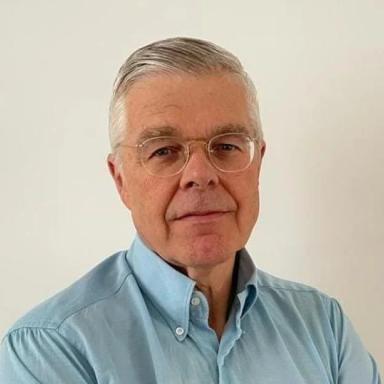 Erik Geilenkirchen
Executive roles throughout Europe, USA and Asia Pacific.
In our practice, we found that leaders have much less confidence in their ability to predict people performance than in their ability to predict financial performance.
Leaders will have a view on people like "this person is charismatic, has a vision or treats others well" but there is little analysis behind what has often become a "gut feel approach". Nor are the views in relation to the execution of the strategy.
IntelligentBoardRoom has the Vision to create people debates that are Relevant to the strategy, Unbiased in the individual opinions and Focussed on the results. As an outcome, the people debate will be as crisp and as clear as any financial debate.
Leadership creates 40% of the value of any strategic initiative and its about time we give it the attention and analysis it deserves.
A New Way

Of Thinking, Processing And Reporting

IBR helps leaders to think and act forward on people.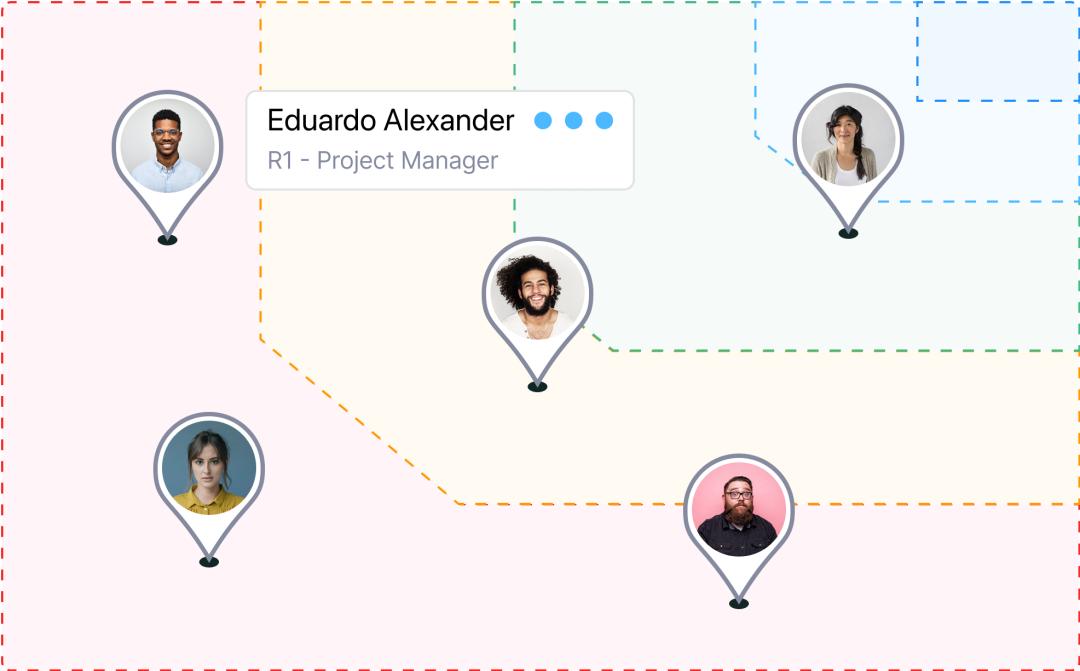 thinking fast & thinking slow
Decision Makers Like
Overview First

And Details Later

This is exactly what IBR had in mind when we designed our Thinking Fast, Thinking Slow process. First flush out the key risks before discussing the details.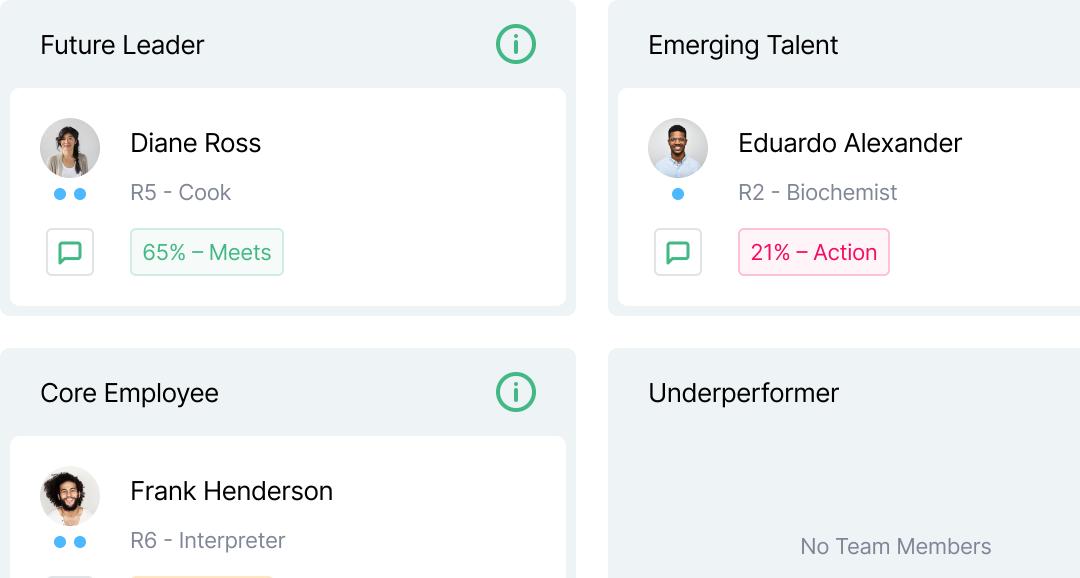 9 box
9-Box Grid Based On
Strategy Delivery And Potential
IBR delivers a nine-box grid based on the scores for Strategy Delivery and Potential. One of its many features is the capability to structure the 9 box grid to your own liking for language and axis titles.
dashboard
All The Work Summarised And Detailed In
One Screen Scroll
For the one minute leader who can act on a glance, IBR has a one page scroll dashboard that creates the overview of the total team review. You know the team you are dealing with.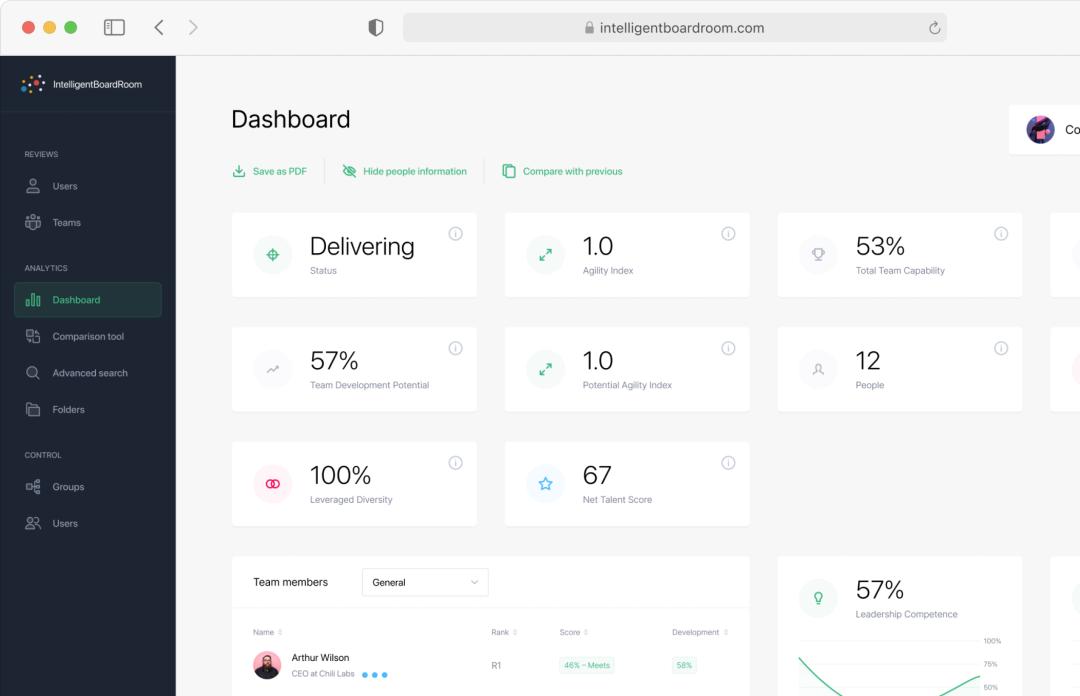 "I am leading over ABB Motion team. We are the leaders in motors and drives worldwide and we have more than 20 000 passionate team members. I believe people and culture is a key success factor for us to win in the market. Therefore, we have used IBR as a key analysis tool to get hard facts for better decision making. I believe that IBR tool has really enabled our organisation to better understand our strengths and also our weaknesses and how we can become even better in the future."
Morten Wierod
President, Motion business area. Member of the Group Executive Committee of ABB Ltd, Switzerland
2,000+
Team reviews done by our clients
1,000+
Saved hours of leaders time
25,000+
Leadership Decisions generated
Frequently Asked Questions
Find answers to the most commonly asked questions below.
Evaluate your team's capabilities using our innovative "Thinking Fast and Thinking Slow" method.
Utilize our Advanced Search feature to identify and assemble the best candidates for your integrated teams.
Assess your team's capabilities by comparing them against the Strategic Complexity framework.
Upon completing a review, you will gain access to Development Action suggestions and other HR action points to shape your Talent Agenda.
With an average team review time of just 3 hours, you can successfully review more than 20 leadership teams each month.
Collaborate with HR Business Partners (HRBPs) and have the CEO review the top teams to gain a comprehensive understanding of their capabilities.
Cognitive Software For Better People Decisions
IBR is specifically designed to review whether a team may effectively execute current or future strategies.
Request Demo